The Importance of a Good Logo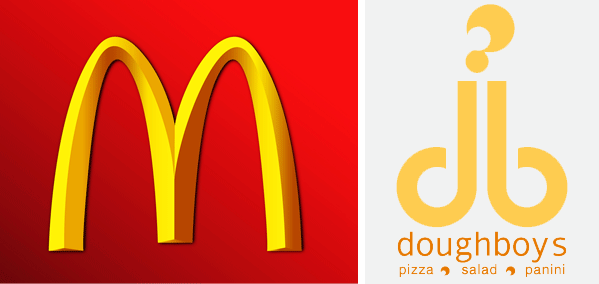 Logo Definition: 'a design or symbol used by a company to advertise its products'
A strong company Logo can really make a Business stand out from the crowd. The UK definition of 'logo' is a 'design or symbol used by a company to advertise its products' so it's worth making sure that such an important element is designed well to represent your brand.
Think of a brand that is important to you, one that you trust or use time and time again, what do you remember most about it? The company mission statement? Probably not, the first thing you're most likely to remember is the logo; something visual, an image. A classic example is McDonalds, love it or hate it everyone recognises the big 'M'.
A poorly designed logo will be forgettable and may go unnoticed, it may even cause harm to your brand (see the doughboys logo above as an example), hardly the sort of impression you want to leave on potential new customers.
Not to mention that your logo will follow you everywhere, from your premises signage to business stationery (letterheads, business cards, leaflets, envelopes will all feature your logo), and important presentations to advertisements. A good logo will be simple and 'easy on the eye', appropriate to your business and the market, versatile enough to be replicated on a variety of materials and will stand the test of time; remaining effective in the years ahead.
If you are looking to have a logo designed from scratch or have an existing logo in low resolution that you would like converted to the industry standard vector format, then please take a look at our logo design page or get in touch.