Cad Cut Vinyl Stickers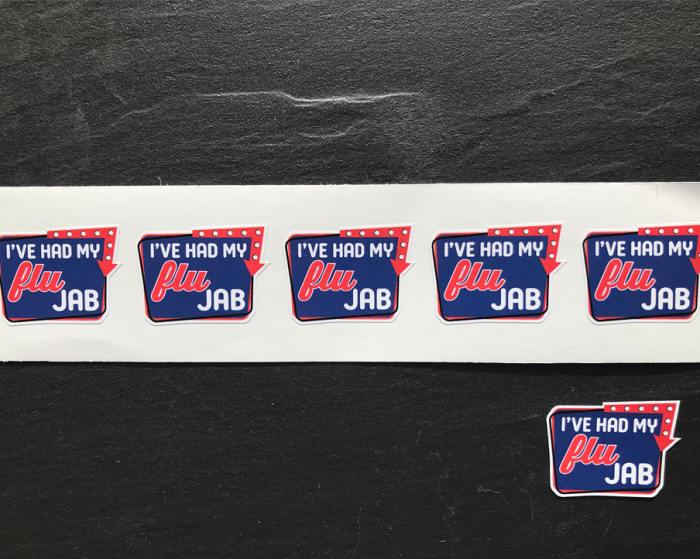 We were delighted to print these Cad Cut Vinyl Stickers for our local NHS hospital, the Royal Shrewsbury Hospital.
Supplied on rolls, with a gloss finish, these stickers complemented the Hospital's seasonal Flu campaign.
Our range of Stickers and Labels can be produced using paper or vinyl stock and we offer set sizes, with bespoke sizes on request.
We also offer Floor Stickers, which are ideally suited to corridors or reception areas to provide directions or instructions to visitors.
For more information on our range of stickers, please visit our website or to discuss your requirements, please call us on: 0330 111 2277