The Queen's Platinum Jubilee – Closure Dates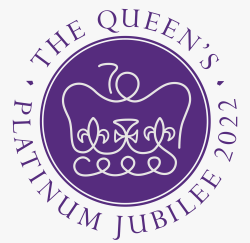 Important notice regarding our closure dates during the Queen's Platinum Jubilee week 2022.
We would like to inform you of our opening/closing hours during the Queen's Jubilee period.
Please note our closure dates and ensure any orders are placed ahead of the dates below.
Friday 27th May
Monday 30th May
Tuesday 31st May
Wednesday 1st June
Thursday 2nd June
Friday 3rd June
Monday 6th June
** Open as usual **
Closed
Closed
Closed
Closed (Spring Bank Holiday)
Closed (Platinum Jubilee Bank Holiday)
** Open as usual **
Orders placed on or before Friday 27th May will be treated as normal and our usual turnaround times will apply. Orders placed via our website between Saturday 28th May and Sunday 5th June will be processed from Monday 6th June.
This period of closure will allow us to carry out some much-needed housekeeping and maintenance, so please factor in our closure dates when planning yours/your customer's orders.
During this time, our offices will be closed and telephone support will not be available. E-mails may still be sent, however, please expect a delay to our usual response times.
Thank you, in advance, for your support.
The Stationery Direct Team