A selection of mistakes every business should avoid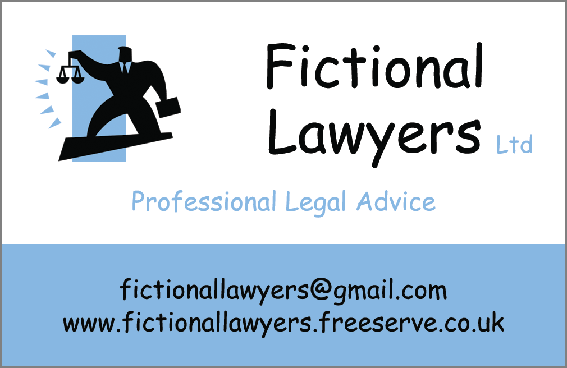 If you want to appear professional then here are some surprisingly common mistakes we think every business should avoid making…
Never advertise a gmail, hotmail (or similar) email address. Instead, buy a domain name (if you don't already have one) and ensure your email address looks professional. For example, info@mydomain.co.uk.
This also applies to website addresses too: www.fictionallawyers.freeserve.co.uk looks extremely unprofessional and amateur; a domain name will usually cost less than £10 and is a worthwhile expense.
Avoid any use of clipart, low resolution imagery or poorly taken photographs on your marketing literature, business stationery or website. If you cannot improve on these yourself then source professional looking stock free images instead.
Always use a professional graphic designer for creating your logo, marketing material, business stationery or website. You may think that creating something yourself in Microsoft Word with clip art imagery will save you money, however, your brand is undoubtedly one of the most important aspects of your business and if you get it wrong you could literally be driving customers away.
Ensure you display a contact telephone number; the option for instant contact provides reassurance to potential clients and allows you to engage with your customers. Not everyone wants to email for information and many customers like to be able to speak to a person. If you are a home based business then it is possible to buy an inexpensive 0845 number and re-direct to your landline/mobile.
Do not use the cheap and sometimes free business cards offered by the print companies that advertise on eBay or TV. It can be easy to be drawn into the many tempting offers available. However, the quality is poor compared to what most other printers offer and many of the free business cards will also display the name of the print company on them. This does not look good and professionally printed business cards are not as expensive as you think.
Do not print your own marketing literature and business stationery at home as this rarely looks anything other than amateur and cheap. Also, depending on ink coverage and the volume you are printing, it is probably more cost effective to use a commercial printer, quality and finish will be much better than you can create yourself.
A lot of the free online website builders and websites pushed by some of the domain name suppliers are still quite poor, look at WordPress for a free, professional looking and easy to use solution.
Although applicable to any business this point is of particular importance to website and graphic designers. You must ensure that your own website, marketing literature and business stationery are the best they can possibly be. This is your chance to showcase your skills and will help assure your potential customers of the quality of the services that you offer. For example, a website that doesn't work properly, is poorly designed or even worse displays a holding page is the worst advertisement for a website design company. This may sound obvious to most although we have seen this far too often.