Conqueror Letterheads
We can print bespoke Stationery items on request, such as this recent order below for Conqueror Letterheads…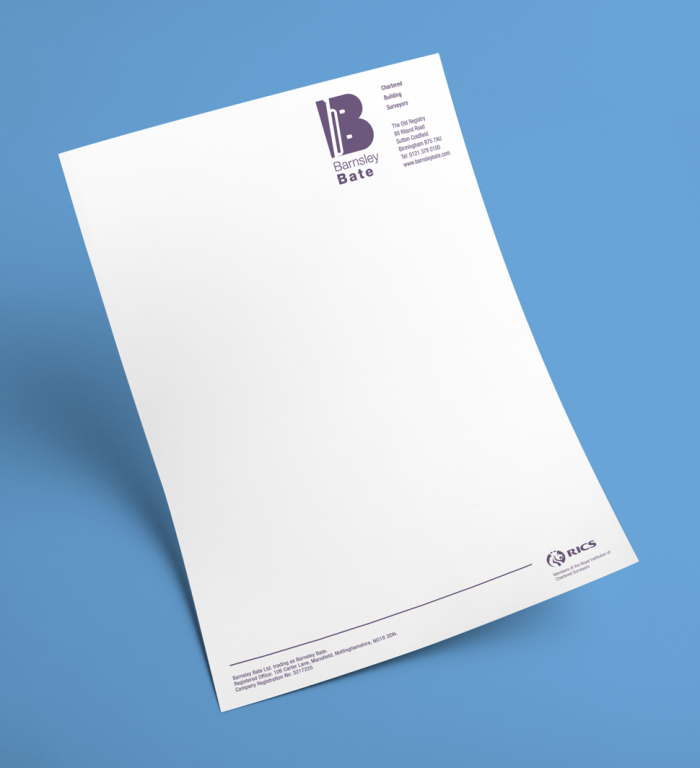 Printed lithographically in one Pantone ink, onto 100gsm Watermarked Conqueror Diamond White paper. A premium paper for a Chartered Surveyors who were looking for a high-end look.
Our client's existing brand specified a single Pantone ink, ensuring 100% colour accuracy across their whole range of printed materials, which included Compliment Slips and Legal Corners.
We have extensive experience in working with companies that require bespoke printed items and can work with you to select the appropriate materials and finish for your project.
If you require an item not shown on our website, please get in touch for a competitive quote: 0330 111 2277