3D Printing for all from eBay Exact
The internet auction site eBay has raised the 3D printing stakes with the beta release of eBay Exact, an app that allows the customisation of 3D printed products, such as iPhone cases and Jewellery.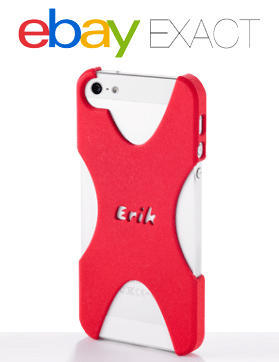 Customers can choose from a selection of products made from a variety of materials, including plastics, wood and metals and then use the engraving feature to further customise the product to create a totally unique item.
Although in its beta stage and only available in the US it seems to be getting some good reviews, I suspect it will be rolled out elsewhere in the near future.
If you're based in the US you can download the app from here